R&S Automix Automatic Mixing unit
Automix of the R&S brand is an automatic mixer for dental impression materials that allows obtaining a homogeneous mixture, without pores and accurate dosage.
Compatible with Turbomix cartridges and with most international brand cartridges.
Compatible with 360 ml or 380 ml cartridge volume,
5: 1 ratio.
Automix Features
3 speeds (slow, fast and very fast)
Display of cartridge consumption level for better replacement anticipation
Easy to use: clear labelling and automatic system (it is not necessary to keep your finger on the button)
Safe system: net stop of product application
Small, light and stable size
Dimensions: 43.5cm P x 17cm H x 29cm H
Weight: 7 kg
Frequency: 50/60 Hz
Warranty: 1 year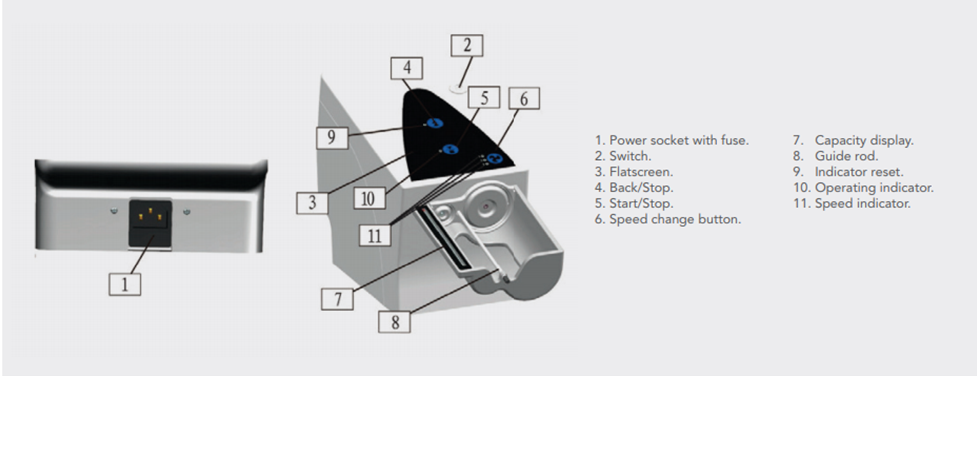 Noise level (general weighted acoustic pressure, in dB)- 72
Maximum output rating (W) -150
Storage- Store and transport the unit between - 20°C to 60°C (-4°F to 140°F) and a maximum relative humidity of 80%.
Environmental temperature (°C) +5 to 40
Recommended operating temperature (°C) +18 to 40
Power supply (V) 100/240
Frequency (Hz) 60/50
Standard warranty covered by the seller against any manufacturing defect. In such events, please report to us within 7 days from the date of delivery at connect@lumiere32.sg.
Overall Customer Rating:
0 customer reviews Sign In Or Register to post your reviews.
Sign Up
---