PROVIDE INFECTION PROTECTION AGAINST A VARIETY OF GERMS THAT CAN CAUSE INFECTION IN MINOR CUTS, SCRAPES AND BURNS
ASSURE Povidone-Iodine Swabsticks are antiseptic swabs used on the skin in minor cuts, scrapes, burns and puncture to decrease risk of infection. Saturated with 10% povidone-iodine solution, ASSURE swabsticks are also used in skin preparation to reduce bacteria growth for dialysis.
Povidone iodine is an effective antiseptic that does not impede wound healing. Povidone iodine is bactericidal against Gram-positive and -negative organisms. Povidone iodine aids healing in a range of acute and chronic wounds. This medicine is also used as a surgical hand scrub and to wash the skin and surface of the eye before surgery to help prevent infections.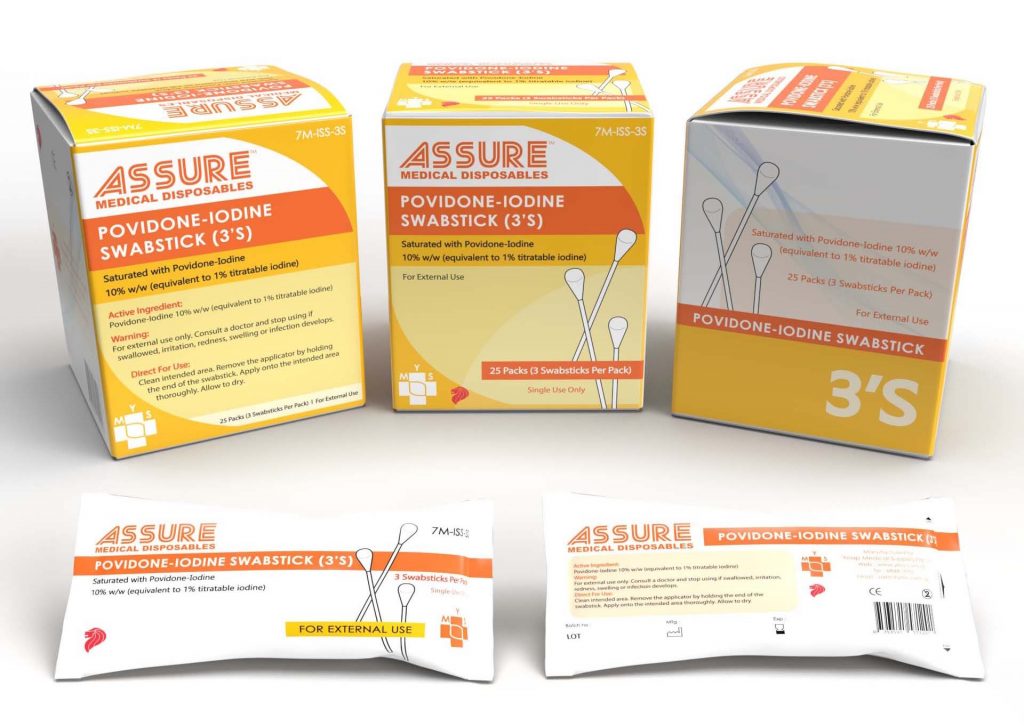 Standard warranty covered by the seller against any manufacturing defect. In such events, please report to us within 7 days from the date of delivery at connect@lumiere32.sg.
Overall Customer Rating:
0 customer reviews Sign In Or Register to post your reviews.
Sign Up
---